NEN 3140 Inspector course
✔ Including certificate ✔ Recommended in the Occupational Health and Safety Act
There are many electrical appliances and hand tools in most businesses. This course teaches you to carry out inspections and assess electricity risks. But also how you handle the administration around it. All according to NEN3140.
Afterwards you will be certified NEN 3140 Inspector
In short
Programma

| | |
| --- | --- |
| Investering | 399.- |
| Duration | 1 day |
| Lesson times | 09.00 – 16:30 |
| Certificate | Yes |
Training multiple colleagues?
Content of training
During the NEN 3140 examiner course, the following will be discussed:
Why, when and by whom may it be inspected
The risks of electricity
Classification of electrical work equipment
Limits and measurement methods for insulation resistance
Common defects and associated risks
Visual inspection of equipment
Administrative handling of inspections
Resistance of protective lines and leakage current
Result
At the end of this training you will know everything about measuring instruments and limit values. You will recognize many common defects when inspecting electrical appliances. You will also learn how to work safely and what a safe workplace should comply with.
You will learn the theory, and you will practice a lot on different power tools. Our trainers come from the field so they have lots of useful tips for you.
Official NEN 3140 Inspector certificate
With the official NEN 3140 Inspector certificate, you are legally authorised to inspect electrical work equipment.
Good to know: the certificate NEN 3140 Inspector is valid indefinitely. Nevertheless, it is wise to repeat this course every five years. This way you keep your knowledge and skills up to date.
Fun and certainly skillful explanation! A piece of practice at the end was also very meaningful.

Marcel van de Warenburg – cursist
Location & dates
1 courses available
Investment
NEN 3140 Inspector course
€
399.-
(excl. VAT/all-in)
Price is per person and includes:
Study materials
Certificate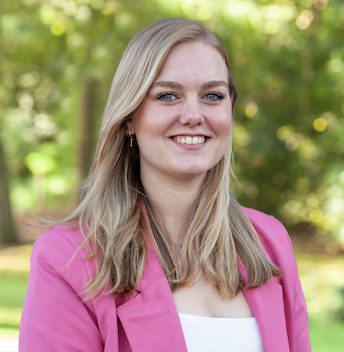 How can I help you?
Do you personal advice? Gerona will be happy to help. Even if you just want to spar about what exactly you need. 
Frequently asked questions
Can I bring my own measuring instruments?
During this training, we use various measurement tools. Do you want to bring your own measuring instrument? Then you may. For example, the well-known instruments by Flue, Gossen Metrawatt and Nieaf-Smitt.
Is NEN 3140 Inspector compulsory?
An entrepreneur is not obliged to inspect machines and devices in accordance with NEN 3140. But you do have to ensure a healthy and safe workplace for your employees. That's in the Working Conditions Act. This includes safe work equipment.
The Working Conditions Act refers to NEN 3140. So with the NEN 3140 Inspector, you are always in the right place as an employer in terms of insurance and legal matters!
In addition, machines must comply with the standards of the European Machinery Directive. For example, every machine placed on the market or used within the European Union must meet the safety and health requirements of the Machinery Directive. This has been established by law.
Of course, as an organization, you can hire an inspector. Nevertheless, it is often cheaper and more convenient to train employees to become NEN 3140 inspectors. Inspections are easier to plan and it saves costs.
Incompany
Would you like to organize a NEN 3140 inspector course at your location? No problem! Our trainer likes to come by. You take care of the coffee, we take care of the rest. 
The advantages of an incompany training?
The training is completely adapted to your learning goals, wishes and expectations.

 

What employees learn is immediately applicable in your own organization.

It saves travel costs and travel time for your employees.

 

The training is at a time that suits you conveniently.

 
You can request a quote directly below.
Request your quote
"(verplicht)" geeft vereiste velden aan
NEN 3140 Inspector of Electrical Work Equipment
Our NEN 3140 training inspector is provided at various locations throughout the Netherlands. There is always a trainer near you. You do not need any specific prior training to participate in this NEN 3140 programme. At the end of this practical course you will be a certified inspector NEN 3140.
Which NEN 3140 courses are available?
There are many different NEN 3140 courses. For example, the NEN 3140 VOP course. This course is for anyone who does not have prior electrical engineering training, but does carry out work involving (limited) electrical engineering risks. You will be trained to be a Sufficiently Qualified Person.
Are you working on or near low-voltage electrical installations? Then the NEN3140 VP course is for you. During this training we train you in one day to become a Qualified Person according to the NEN 3140 standard. 
There is also training NEN 1010/NEN 3140 inspecting electrical installations  (in Dutch). With this training you are not only allowed to inspect existing installations, but you are also allowed to inspect new installations before they are put into operation.
Finally, we offer you the course Installation Responsible Work Responsible NEN 3140 (in Dutch). With this course NEN 3140 you can act as the person with final responsibility for the electrical installation and all electrical work equipment used within your organization.
Our brand values
Clear
We say what we do and do what we say.
Enthusiastic
We work with enthusiastic, passionate and hands-on professionals.
Ambitious
We go for 'a little better every day'.