NEN 3140 Instructed Person (VOP) | E-learning in English
During this NEN 3140 VOP E-learning, you will be trained as a Instructed Person (VOP) according to the requirements of the NEN 3140 standard.
Do you 'have a feeling for working' with electricity? Then this online NEN 3140 VOP course is right for you!
Good to know. This is an e-learning course. This means that you follow the training online, at times when it suits you. Would you rather follow this online training with a group? If so, click here.
In short
Programma

| | |
| --- | --- |
| Investering | Op aanvraag |
| Duration | 5 hours + 1 hour exam on location |
| Certificate | Yes |
Result
Assessing risks – and performing – simple electrical work will be taught in this online NEN 3140 VOP course. You will be trained as a Sufficiently Instructed Person (SIP/VOP) according to the NEN 3140 standard. This fulfils the requirements set by the Occupational Health and Safety Act.
Target Audience
A Sufficiently Instructed Person is an employee who has no previous electrical engineering training, but performs work where electrical risks are present. This includes replacing earth leakage switches, fuses or, for example, inspecting electrical work equipment.
Do you want to be appointed a SIP/VOP by your employer? Then too, this course is suitable!
Contents
The following modules are covered in this online training course:
Electricity safety regulations
Prevention and safety
Working safely with electricity
Use of resources
Electricity in practice
Installation supervisor
This online NEN 3140 course is completed with an official independent exam.
Duration
The e-learning takes about 5 hours. The following exam lasts 1 hour.
Exam NEN 3140 Instructed Person (VOP)
The e-learning is completed with an official independent exam. You can choose from more than 40 exam locations throughout the Netherlands.
Afterwards, the successful participants receive a diploma. The validity of this VOP training diploma is 3 years.
Online classroom
Do you want to follow the course from home in the form of a classroom training, without having to be present at a training location? Check out our NEN 3140 VOP online classroom course. In contrast to the e-learning, it is possible to spar with your fellow students and the trainer at our online classroom.
Place & Dates
0 courses available
Er zijn geen sessies beschikbaar.
Investment
Price is per person, including:
Course material
Examination
Certificate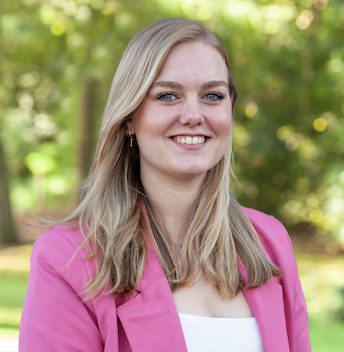 How can I help you?
Do you need personal advice? Gerona is happy to help you. Even if you just want to spar about what exactly you need.
What is the difference between VOP and VP?
Through the NEN 3140 VOP course, it is possible to carry out electrotechnical operations – with a limited risk – as a non-electrotechnically trained person. Please note: this is done with specific instructions and a specific indication by the employer.
However, a Skilled Person (VP) is electrically trained and may – after designation by the employer – independently carry out work on low-voltage installations, for example. A SIP/VOP is in fact under a VP. Are you already a VOP and you want to learn more in depth? Then follow a NEN 3140 course Competent Person.
NEN 3140 VOP certification
To keep your knowledge and skills at the right level, we advise you to repeat this course at least once every 3 years and co-ordinate your re-instruction with your NEN 3140 designation policy.