Why an Internal Auditing Training?
An important advantage for the effectiveness of a KAM system, is that organizations conduct process-oriented internal audits, which can be used to verify that the KAM elements are functioning properly. These audits influence the support and the effectiveness of the KAM system and require the commitment of qualified staff for this purpose.
In short
Programma

| | |
| --- | --- |
| Investering | 719.- |
| Duration | 1 day |
| Course hours | 09.00 – 17.00 |
| Certificate | Yes |
Objective of Internal Auditing Training
The internal auditing course is designed to give auditors insight into their tasks, responsibilities and competences. At the same time, the auditors learn the competencies to perform the internal audit.
Target group Internal Auditing Training
The Internal Auditing Training is intended for managers and employees who will be acting as internal auditors of e.g. ISO 9001, ISO 14001, ISO 22000, BRC, OHSAS 18001 or SCC (VCA) management systems.
The above mentioned norms require a properly qualified internal auditor. This course will meet the standard elements.
Content Internal Auditing Training
The Internal Auditing Training gives in a short period of time insight and exercise in the use, aim and the implementation of internal audit. This Internal Auditing Training is based on the ISO 19011 norm voor intergrated system audits.
Questions that will be dealt with, are for example:
What is an internal audit?
What is the use and aim of internal auditing?
How can an internal audit be planned?
How do I organize an internal audit?
Who are involved in the audit?
How do we execute an internal audit?
What do we have to do by determined inaccuracies?
During this practical course internal auditing will be dealt with practise and a real execution of internal audits.
Locations & dates
2 courses available
Investment
€
719.-
1 day
(excl. VAT/all-in)
Price is per person, tax excluded:
Coffee, tea and water
Healthy lunch
Internal audit curriculum
Certificate
Incompany
Do you prefer to take the Internal Audit Training at your own location?
No problem, our trainer can visit your location. You take care of the coffee, we take care of the rest! An incompany course may be worth considering from six participants upwards.
The benefits of an in-company training:
Your wishes and expectations will be converted into customised work.
Directly and practically tailored to your organization.
No travel expenses and travel time for employees.
Preliminary intake to map out desired training results.
The date for the course will be set in consultation.
We will be happy to make a suitable proposal for you. Request a qoute down below.
Request a quote
"(verplicht)" geeft vereiste velden aan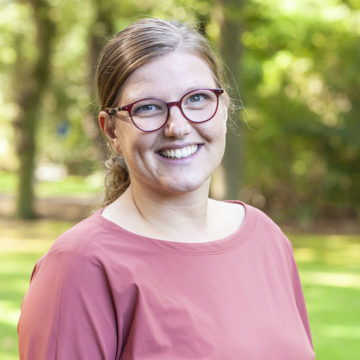 Kan ik je helpen?
Heb je vragen over een incompany training? Neem dan contact op met Bertine. Zij helpt je graag! Ook als je alleen even wilt sparren over wat jullie precies nodig hebben.
---